Please rate how useful you found this document:
Supervisor Tasks
The Supervisor Tasks menu contains the following sub menus: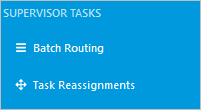 Note: These sub-menus list the processes where the user logged on has been a Supervisor in the process and is currently Batch Routing or Tasks Reassignments.
Review - Batch Routing
This review displays a list of cases that have been sent to Batch Routing. This tab is available only if the user is a process supervisor and the PM_SUPERVISOR permission is enabled in its role. For more information, please visit the Process Supervisor page.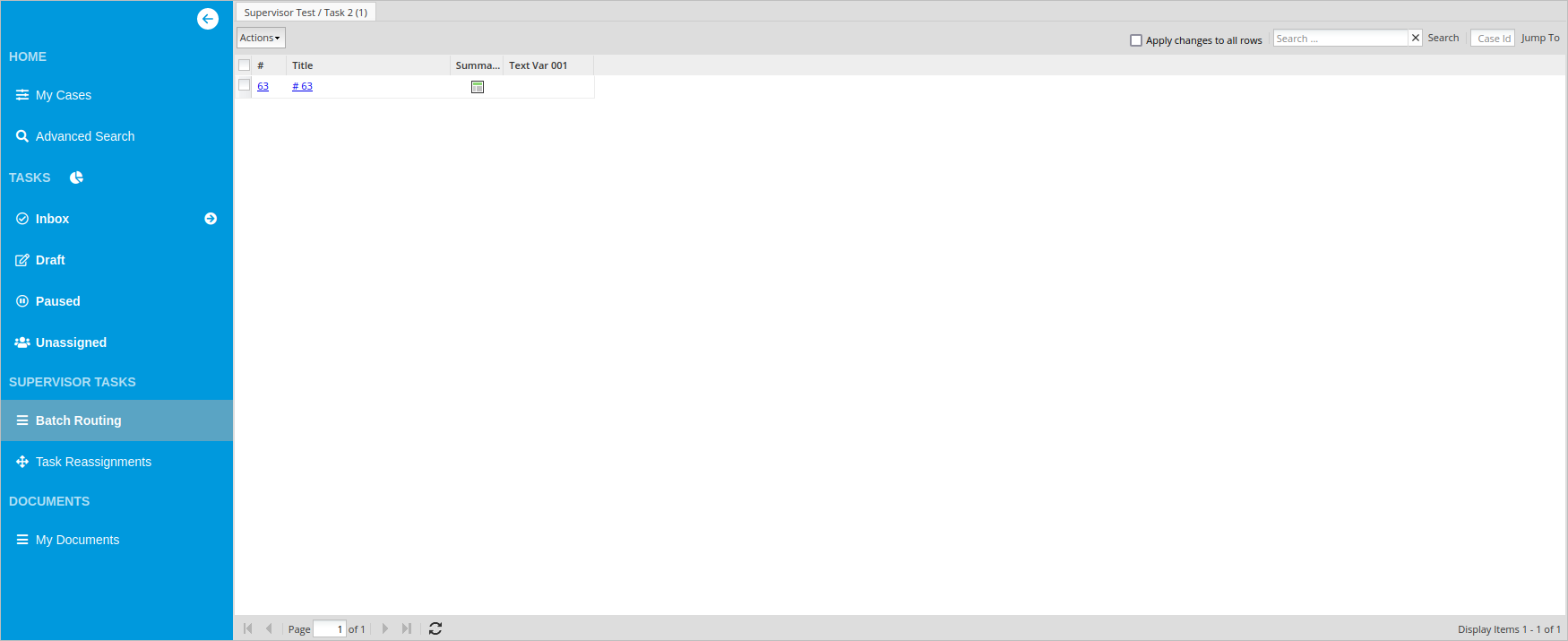 Tasks Reassignments
This Task Reassignments option allows a user to reassign one or more cases to other users and is available in the following situations:
Supervisor Users: This option displays only when a supervisor user has the PM_REASSIGNCASE_SUPERVISOR permission assigned in their role. For more information, please visit the Process Supervisor page.
Users with the PM_REASSIGNCASE permission: If a user has the PM_REASSIGNCASE permission assigned to their role, this menu option will be available to reassign one or more cases of all processes.
To Reassign a Case
To reassign a case to another user, follow these steps:
It is possible to select one or more cases by clicking on them or using the SHIFT or CTRL keys. A new screen displays a list of cases selected.

Double click on the case to reassign in the Reassigned to column. A list of users displays when the search option is available.

Select the user to whom reassign the case.

Note: Only users assigned to a case or ad hoc users will be listed in the search option when reassigning a case.

Double click on the Reason column and write the reason why the case is being reassigned. This field is required.

If the Reason column is not completed, a "Please complete the reassign reason." message displays:

Double click on the Notify column. Tick the checkbox to notify the reassigned users.

Finally, click the Reassign button to finalize the reassignment process.

The Status Reassignment window displays a list of the reassigned cases with the case number and the person who the case was reassigned to.

Click OK to close this window.